Cross Country Club going from strength to strength.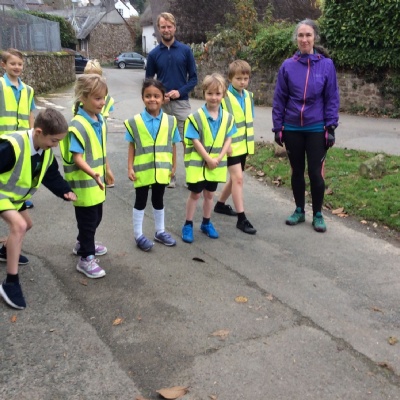 We welcome lots more runners from Wonwell class who may be young, but certainly gave the older children a run for their money!
We also welcome here Araliya's dad who is also helping support the runners. Do click here to see some of the sights we run past - what a lovely course, although that hill IS a killer!