Happy Harvest Everyone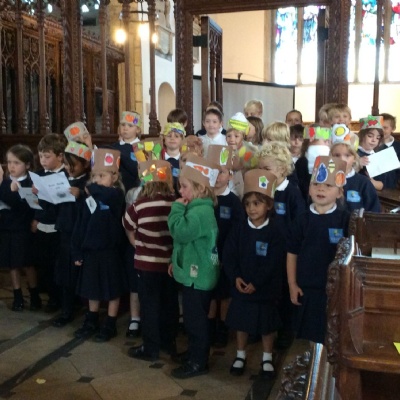 Thank you everyone for coming to our Harvest Assembly.
A lovely time was had by all. Thank you Rev Anne for leading the celebrations as we listened to poems, reading and songs. There was some lovely art work on display too both in the form of hats and amazing chalk pictures by Mothecombe class. The children were all wonderful, singing and speaking with gusto! Happy Harvest everyone.
For further pictures, please click here: