Mothecombe's First French Lesson with Madame Sellick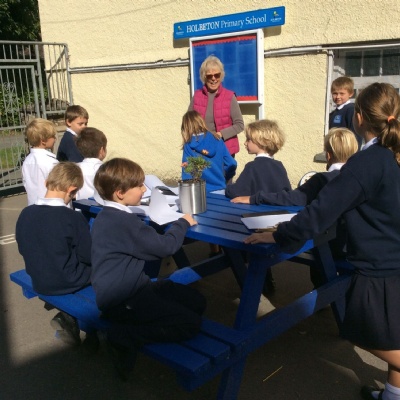 Mothecombe Class learnt numbers, colours and verbs with Madame Sellick
Bonjour tout le monde!
This week, we had our first French lesson! Madame Sellick came into school to teach us some very valuable French vocabulary.
We learnt how to count to ten, findinig the numbers all around the playground; how to name different colours and racing to stand on the correct one; and we also learnt some verbs such as sleep, eat, sit, stand, listen and whisper when we played 'Jacques a dit' (the French version of Simon Says).
Visit our gallery to view the pictures!