Parents' Make A Meal Of It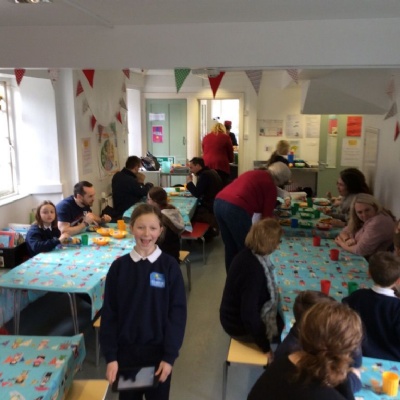 For the second week running, Holbeton Primary School was graced with a lunchtime visit from the parents of our small but mighty school.
The order of the day was chicken or sausages served with a generous helping of vegetables by our valued cook, Ursula.
Following the meal, the parents were encouraged to visit the school grounds and interact with the children in our beautiful school grounds, something that was not possible last week due to the torrential rain.
For more photos from this visit, click here.