The Indoor Spring Holber-lympics ends in joy for Erme!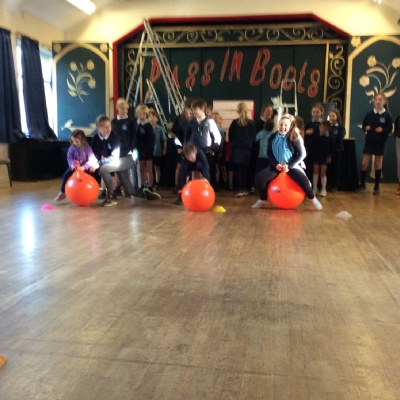 Spirits were high in the Erme camp following what was a magnificent occasion and ultimately a deserved victory for their house .
Erme, led by House captain Niamh, started strong with what was a performance for the ages. Never before has such a highly skilled group of space-hoppers been gathered in the same team. The result was - needless to say - devastating.
After such a strong start, complacency could have become an issue. However, sports captain Eden Barker was on hand to ensure not one of her team even considered resting on their laurels.
Well done to all of House Erme for their victory!
It would be wrong not mention the outstanding effort and commitment of our other houses - Revelstoke and Flete - who put in valiant efforts and made the school proud with their sportsmanship and efforts.
Congratulations all on a magnificent event!
Click here to see more from the Indoor Spring Holber-lympics.