Holbeton Claim Third!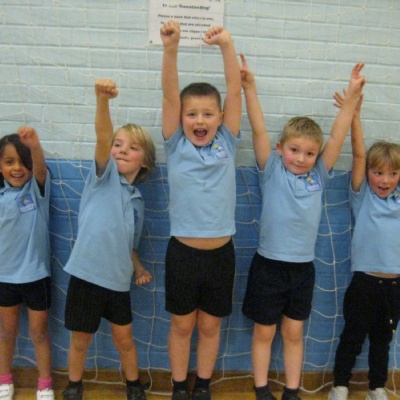 Our small but mighty group of year 1/2 children should be brimming with pride following their victorious return from the recent multi-skills event. Against the odds (and competiting against groups full of year 2's!), Holbeton hopped, skipped and balanced their way to a podium finish following what was a varied and enjoyable event for all competitors and spectators.
We thoroughly enjoyed this competition and it left us enthusiastic for more!
Look at more photos from our sporting exploits here.