Rock and Roll and Permeability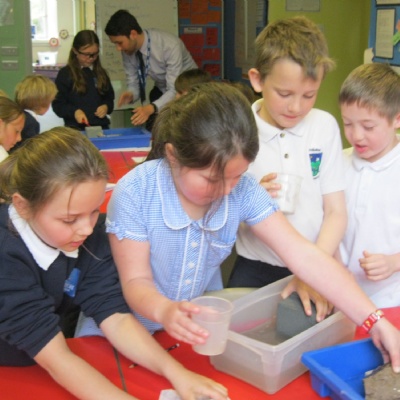 When I first decided we were going to do a topic on rocks this term the first thought that entered my mind was how perfect it would be to have Physicist Brian Cox visit the school and explain the ways in which rocks are produced.
From melting under the intense heat of an erupting volcano to forming due to immense pressure underground after decades, the ways in which a rock can develop is both varied and incredible.
Unfortunately for Holbeton, Brian wasn't available. However, since family is so integral to us, Mark White, Mr White's father and local builder, was invited in to lend his expertise in explaining and testing the permeability and durability of each rock - many that can be seen in and around Holbeton. Keep on rocking Mothecombe class!
Please click here to see all the exciting photos.