Mothecombe's Trip to Dartmoor Zoo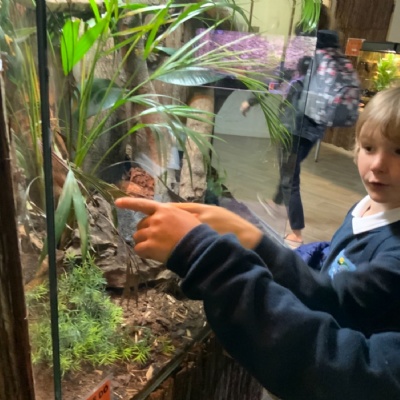 What an amazing start to our 'Predators!' topic. After a few lessons learning about carnivores, herbivores and omnivores, Mothecombe Class headed to Dartmoor Zoo for our memorable experience this half term.
When we arrived, we were greeted by the zoo staff who gave us a guided a tour of the zoo. Taking us to the different animals and giving us lots of information about them. We even got to see the infamous lynx that terrorised sheep on Dartmoor when it escaped.
After that, we had a workshop where we were shown a variety of other animals like a milk snake, tortoise and a giant snail that was as big as some of the children's heads! Following this we explored the park and revisited some of our favourite animals.
What a great experience and hopefully a fantastic stimulus for our first unit of writing!
Check out our gallery for more pictures!
(More pictures will be added as we receive more permission forms)