Mothecombe class is back!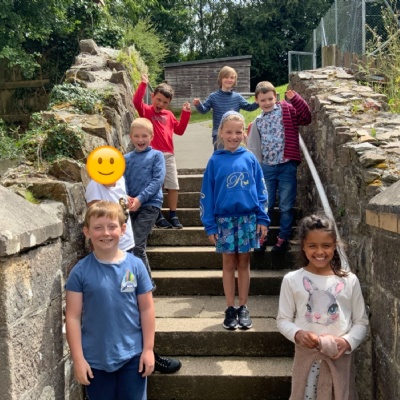 This week saw the return of all year groups in Mothecombe class. Read on to find out more.
The week that many children had been looking forward to was finally here! Wider reopening of the school. Many children (and their parents, I'm sure) have been dying to get back into school and see their friends. Luckily, on Monday, Holbeton could welcome them back.
It was a delight seeing the happy faces of year 3 and 4 children march into school on Monday and Tuesday, wondering what school was going to look like. The expressions of wonderment and curiosity were mirrored on the faces of year 5 on Thursday and Friday as they joined year 6.
While some children were understandably apprehensive after having such a long time away from school, we quickly settled back in. Our time back at school has been nice and relaxed and while we have been doing maths and English, we've taken plenty of time to enjoy our school grounds with outdoor learning and also working together using technology! In our gallery, you'll find some of the activities we've been doing:
Observational drawing;
Painting each other in the style of a Tudor painting;
Drawing the world's cutest panda bear;
Playing outside with each other;
Building 2D and 3D shapes outside;
STOMP-style body percussion;
Taiko drumming using objects around the classroom, like tables and pencils;
Building our own Tudor village in Minecraft.