Sports Relief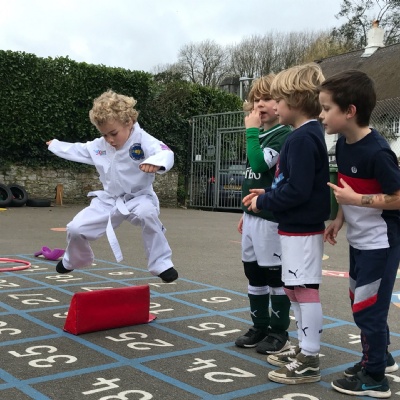 The children came to school dressed as their sports heroes. Read on to find out how else we supported Sports Relief!
On Friday, the children of Holbeton Primary School flocked to school dressed as sporting heroes. Martial artists, rugby players, ballerinas and many, many more flooded through the school gates. To begin the day, we were greeted by Jonny Varcoe from Devon County Cricket Club. He taught us essential cricket skills - by the end of the session we were pros at hitting and bowling the ball!
At lunch time, Mrs Rundle issued a speed jump challenge. The school met on the playground and challenged each other - who could jump over a hurdle the most times in one minute. It was fantastic to see the rivalry and comradery! In the end, George managed to win the coveted prize with an astounding 74 jumps in one minute. He was closely followed by Oliver who managed an amazing 69 jumps in one minute.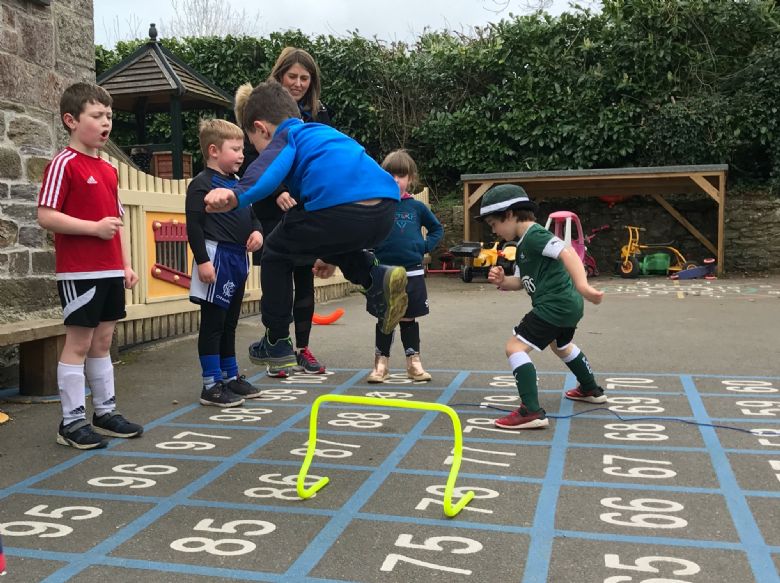 In the afternoon, Mrs Selwyn hosted a special assembly - sharing with us her experience of helping at the 2012 Olympics. We were amazed to hear what she did and the people she met. Many of the children were inspired by the stories they heard!