Wonwell and Mothecombe Forest School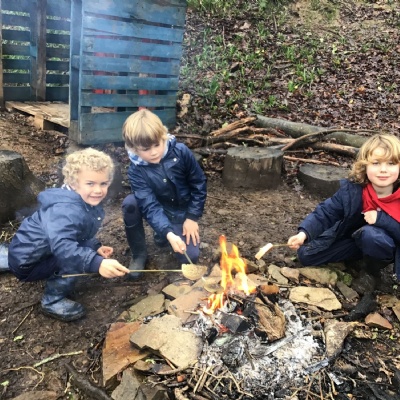 This week both classes used vegetable peelers to whittle some wooden sticks and toast crumpets over the fire. We talked about the importance of using 'green' wood for toasting so it still has moisture in it as opposed to dead wood which will burn very easily.
Wonwell class then linked the learning to their 'Enchanted Woodland' topic and worked in teams to build fairy houses. They were totally engrossed with the activity, even building balconies and extra floors for them!
Mothecombe class took a Scientific approach to their learning and made their own charcoal. They used willow sticks which had to be peeled first and then placed in metal tins in the fire for an hour. We talked about what would happen to the wood inside and how it would change. We will use their charcoal to do some Artwork in the woods next week. Please click here to see more photos.