Superb Storytelling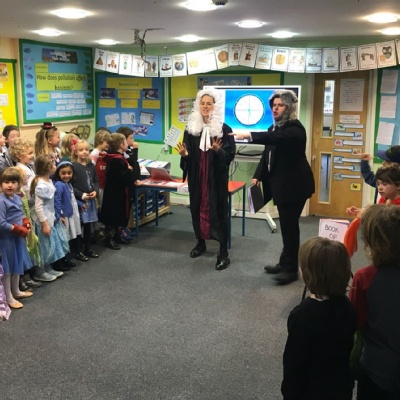 Last week, we had some amazingly inspiring story-tellers...
During our World Book Day celebrations last week, we had some inspiring visitors. Nursery and Reception were visited by a Latvian Story Teller. At Holbeton, we celebrate different cultures and find it inspirational that people have broadened their horizons by learning additional languages, so it was fantastic to be visited by Marita, who shared traditional Latvian folk stories with us.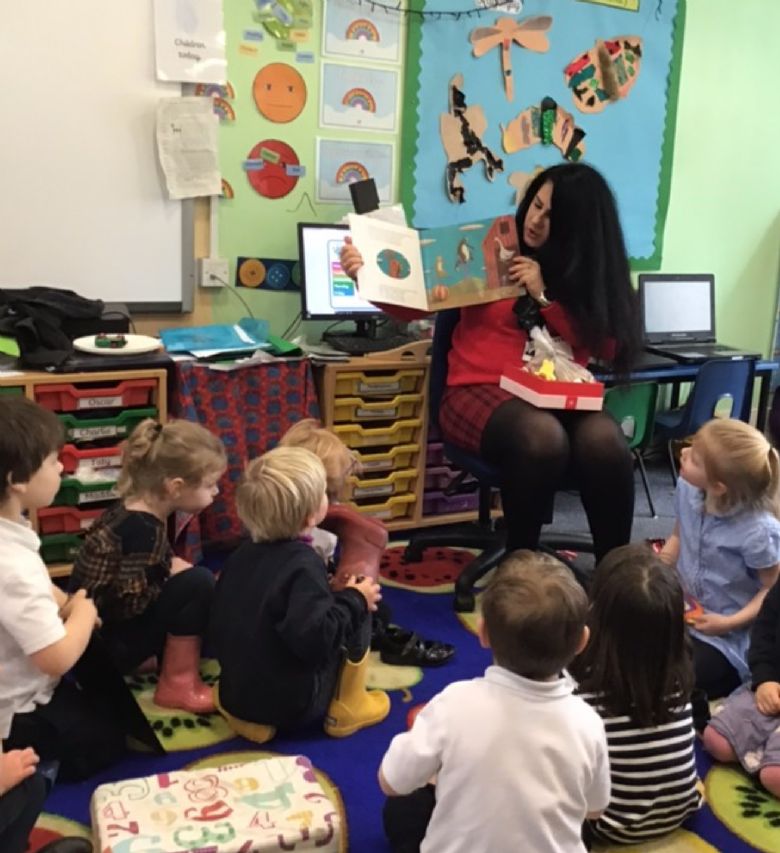 As well as this, Reception, KS1 and KS2 were visited by the Bigfoot Arts Education group - giving us an interactive performance of The Wolf on Trial. It was interesting to see another side to the Three Little Pigs story that we all know and also taught us more about Democracy and the importance of a fair trial - the children played the role of the jury, giving their verdict of guilty or not guilty!
This week, Holbeton Primary School will continue with weekly sessions of Jackanory - a lunchtime club where children can come to the library and hear a wonderful short story or start of a book be read to them.