Our visit from a special guest...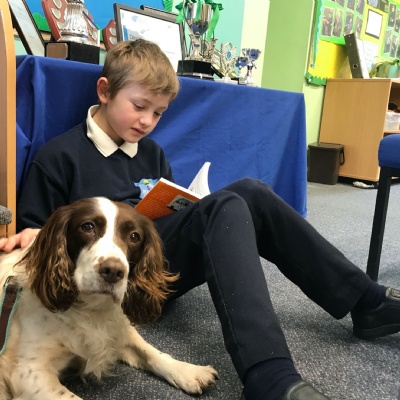 What's better than reading your favourite book? Reading it to a dog!
Today, KS2 had a very special visitor: Midge the Reading Dog. The children took it in turns to go out and sit with Midge as she listened to them reading their books.
In the afternoon, we created our books on a plate. We thought of a book we really enjoyed reading and how it could be represented on a plate. Some children drew the front cover; others chose a significant scene. After, we presented our plates to each other and tried to guess what the book could be! Have a look at the picture below. Can you guess which book each plate is representing?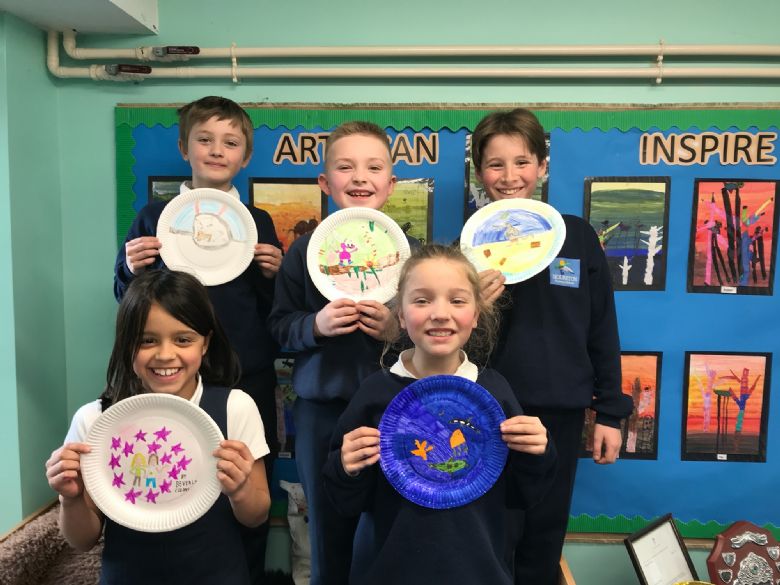 Tomorrow, while Mothecombe class is on their trip to the Aquarium, Wonwell and Stoke will be celebrating reading! Watch out for their books on plates and photos of their visit from Marita, the Latvian story teller!