World Book Week Commences!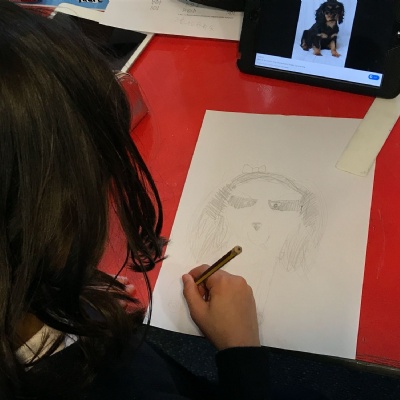 Mothecombe class begin celebrating World Book week. Read on to find out more!
Today, Mothecombe class were inspired by the author Frank Cottrell-Boyce (an author that we used as inspiration for some of our writing last year) and the illustrator Steven Lenton. After watching a masterclass on bringing characters to life, we discussed 'If I were an animal, what animal would I be?' There were lots of ideas:
"I would be a kangaroo because I like jumping around," a child said.
"I could be a chihuahua because they're small, aggressive and can be a bit yappy," someone suggested.
"I might be a rabbit because they're quite quiet, small and... cute," exclaimed one modest child.
After discussing the qualities of animals, we tried to anthropomorphise them - drawing our characters onto paper. Later, we discussed the kind of voices the characters would have.
We can't wait to further explore how our favourite authors create the characters we love to read about.