Outdoor Learning to launch our topic!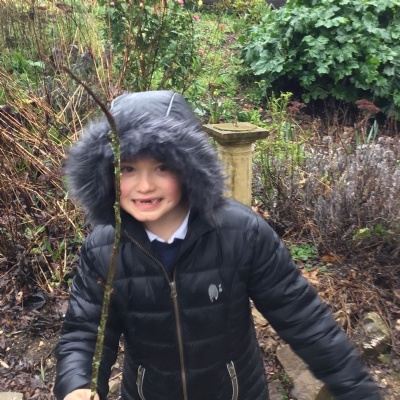 On Monday Wonwell class got to grips with our new topic 'Enchanted Woodland'. First we read the story 'Stanley's Stick' by John Hegley. We talked about all the things the boy imagined his stick to be and then went outside to look for our own sticks. We worked in partners and used lots of adjectives to describe our sticks. We will use them to support our Literacy work through the week.
In the afternoon we looked at the art work of Andy Goldsworthy and how he uses the natural environment to create beautiful designs and sculptures. Please click here to see more photos.