Reading Buddies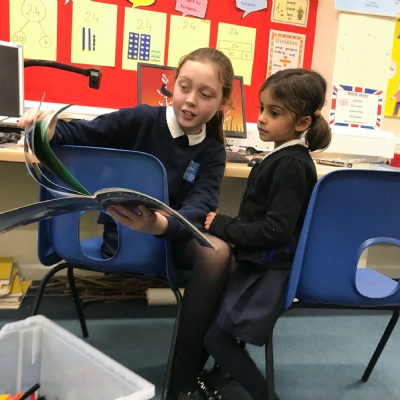 On Friday, the children were introduced to their first ever Reading Buddy session. Read on to find out how this went!
All of the school, from the children in reception to the children in year 6, came together to read. The children chose reading partners, picked an exciting book from the library and enjoyed the story coming to life together.
The impact this had was – and will continue to be - enormous. Older children were giving positive feedback on the younger children's reading and you could really see the younger children enjoying the stories and being impressed by their peers' ability to read fluently.
Click here to have a look at our pictures from our first every Reading Buddy Scheme