Find out more about our approach to reading!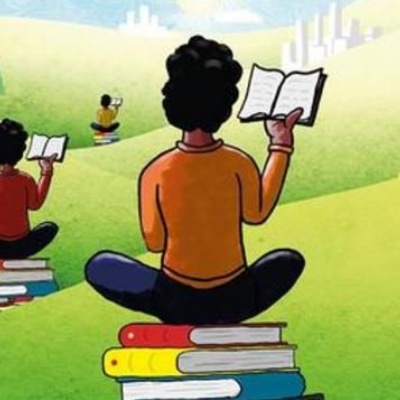 A new year normally brings with it new resolutions, goals and improvement. It's no different for a school! Read on to find out about a few of our reading foci this year.
There have been very interesting changes to reading in Holbeton Primary School and over the coming weeks, we're excited to be sharing these with you. Before we do this, we'd love for you to fill in the attached questionnaire so that we can see parents' and carers' views on reading in the school and to make sure our Home Reading Diaries work best for everyone.
http://bit.ly/HolbetonQuestionnaire
If you'd rather fill out a paper copy, we'll send that home with your child on Monday 6th January.
In the following weeks, be prepared because we will be:
Sharing with and inviting you to experience our new approach to reading - Book Talk;
Introducing a brand-new award (and reward!) for the inspirational readers in the school;
Welcoming male role-models to share books and read with the children;
Plus much more!