Today, Holbeton Harboured Hordes of Heroes.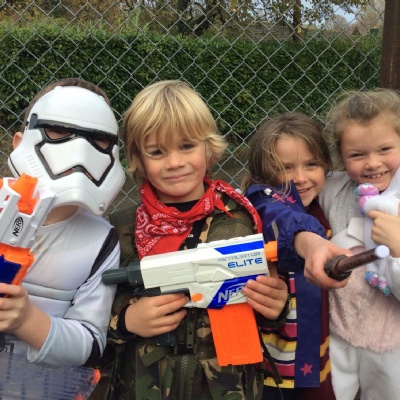 To raise money for Children in Need, the children swapped their uniforms for fancy dress today as they came to school dressed as their hero.
The playground was awash with colour as children arrived in a variety of costumes. It was obvious that children had put a lot of thought into their hero. We had inspirational sporting heroes such as gymnasts, rugby players and footballers. We also had heroes closer to home: someone dressed as their personal hero, their sister. Children honoured their literary heroes, inspired by the courage of characters from Harry Potter!
Have a look at our gallery for more pictures.