Making a meal(worm) out of science!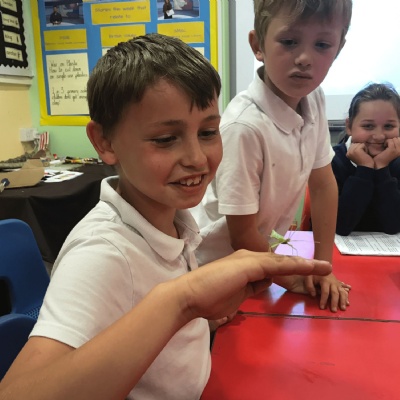 Creepy crawlies and wriggling worms invade Mothecombe classroom!
This half term, in order to see how an insect's lifecycle differs from that of a human's, Mothecombe class are caring for mealworms, observing and cataloguing the changes they undergo throughout their lifecycle. This means creating a habitat in which the creepy crawlies can survive and grow as well has picking up the wriggly worms so that we can do scientific drawings!
As well as this, this week, Mrs Mitchell brought in her leaf insects for the children to hold. Those brave enough to hold both the male and female leaf insect were amazed to see the huge differences such as the long antennae of the male leaf insect and how big the female leaf insect was in comparison!
Have a look at our gallery for more pictures!