KS2's Recycling-Themed Day!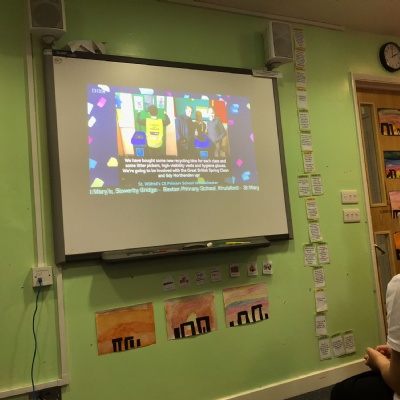 Today, KS2 had a recycling-themed day!
Being a school so close to the beach, and having 'beach school' days, it's very important for us to know how we can protect the ocean and the animals that live in it. That's why we took park in the BBC's Blue Planet Live Lesson this afternoon!
Before that, we learned that today is the birthday of Robert Frost, the American poet who featured nature in his poetry and, after that, we tackled recycling-themed maths challenges. Have a try to tackle our Year 5 and 6 challenges: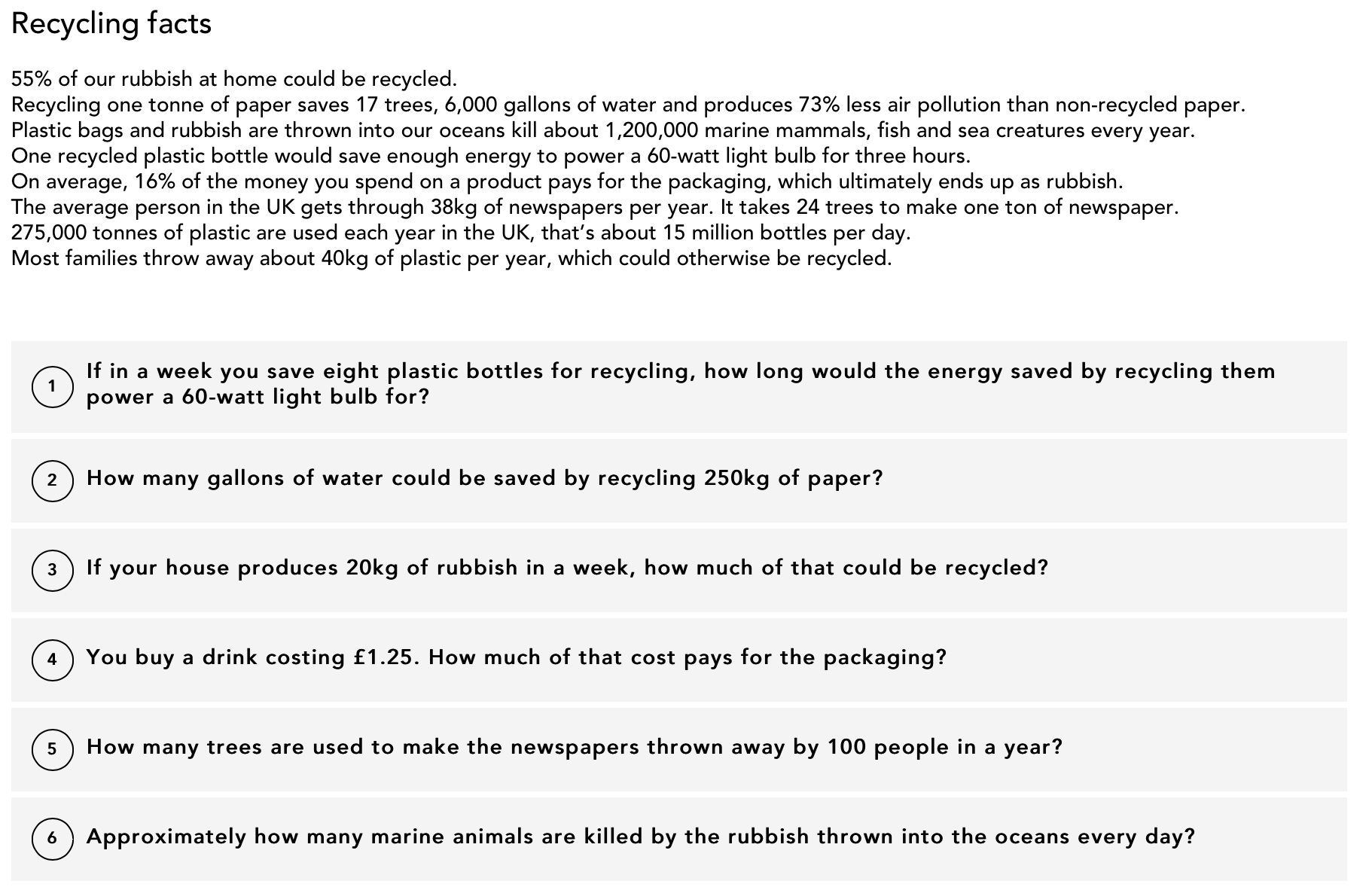 Along with many other schools across the country, we then took part in the BBC Blue Planet Live Lesson, where we were learning how the things we do at home have an impact all across the planet, how global warming is causing sea levels to rise and how plastics are affecting our oceans!