Outdoor Poetry with Mothecombe Class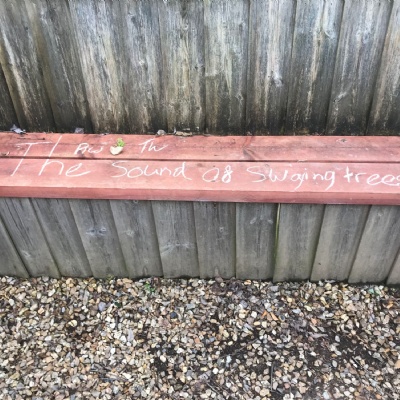 Mothecombe class were exploring figurative language outdoors.
On Monday, Mothecombe class enjoyed a fantastic outdoor lesson: using all of their senses to experience the outdoor environment. After going to different places in the school grounds and listening, touching, smelling and seeing everything around them, the children took it in turns to write descriptive sentences and figurative language!
If you're in the playground, why don't you see if you can find our collaborative poems?