School visits Flete House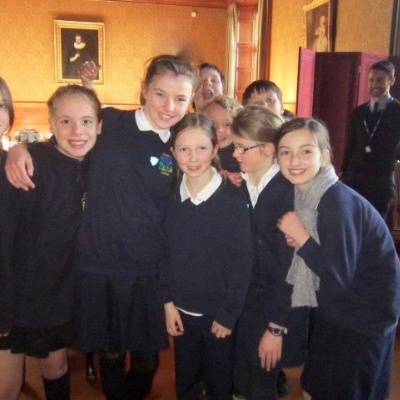 A unique opportunity to bring history alive.
The Keystage 2 pupils were given a private tour of Flete House by Anthony and Anne Mildmay-White, and were shown the Elizabethan wing and private chapel.They were also shown paintings and documents from the Tudor and Elizabethan period, and had a lively discussion about life in those days. The most memorable artifact, though, was an emerald and diamond ring which Queen Elizabeth I had given to Sir Walter Mildmay when he was her chancellor of the exchequer.